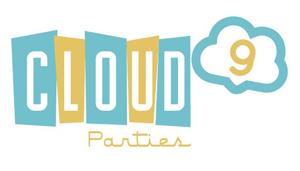 It's official! After being with adult toy party companies for 8 years, I've found what is going to be an amazing company! See, I've done it all! I started in 2004 with a mega company, Passion Parties. After a realization of non-growth, in 2006 I went on to mid-sized company, For Your Pleasure, where I built a large team and earned many awards. But, I just wasn't comfortable – something wasn't right. After three years there, in 2009 I made the decision to be a founding consultant with a start-up company, Love U Parties. Though the concept was innovative (eco-friendly toys without gender or lifestyle discrimination), the company closed in a little over a year never finding its place in the market. Then I did the "independent" thing and became my own company, my own sales force. Though the party money was excellent, the work was much harder. And I was missing something. A team!
In January 2012 I reconnected with an old web-friend, Crysti Sheldon. We talked about romance companies and the industry in general. With the closing of Brown Bag Party, Crysti's team and so many consultants were left stranded without a company. We both recognized that there just wasn't a "good" company out there. Until now. The industry needs something new and exciting – something different. She told me about her upcoming company, Cloud 9 Parties, and instantly, I was in 100%. Waiting was the hard part. And now we can promote it for all the world to see!
Cloud 9 Parties offers a beautiful image and concept – a 1950's style, enhanced with classic pinup imagery – and it's current. You won't find much PINK, as pink is overplayed in romance. What you'll see is crisp, clean and attractive. Our printed material is simply GORGEOUS. Our websites will be stunning.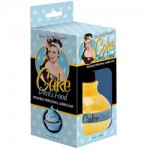 Our product line – different. Aside from carrying beautiful lines like Cake, Max4Men, Sliquid and Pink, we will carry a variety of sexy accessories such as nail foils, shoes, wigs, jewelry and lashes. I am a big fan of the lashes and can't wait to show them! Where other companies are still jumping on the "spa parties" bandwagon and even dipping into skincare, Cloud 9 Parties consultants will be able to hold "Sexy Accessory Parties" or "Sexy Boutique Parties". A great alternative to our traditional toy parties, this is new and hip. I know my hostesses and customers will love it. Again, can't wait to wear my new lashes!
I'm taking names! Though still in pre-launch phase (today, May 1st) we are already accepting applications to get in now. As the website and back office are being developed and marketing materials go to print, we are looking at a launch date of July 9th, 2012. Getting in NOW allows you to join as a founding member and get a head start on building your organization. Getting in now will make you a better leader this summer. I am looking forward to meeting (even if online only at first) my future team. I know you are out there and I have plenty to offer. I'd love to pass on my past learning experiences on to you. I've built a successful romance party lead program and created websites ranking on the first page of major keywords in search engines. I have an insane amount of training material and resources to share.  Are you ready? Just send me a message and let's get started!
XOXO Pascale