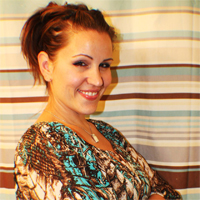 Hi! My name is Pascale Le Bris.
Owner and Founder of Love Love Parties. Love Love Parties is an exciting and unique home pleasure party company featuring adult products designed to being fun and excitement to bedrooms across America. Our romance parties are tasteful and educational and free to host! I began the wonderful world of romance party plan in 2004 and went on to be with a few companies in my time. I'm proud to have experienced what it's like to be with a "mega" company, mid-sized company, smaller boutique style company, failed start-up. As owner/operator of Love Love, I am so excited to be able to bring you products I choose and believe in. If I'm passionate about products, I can give a much better product presentation. Welcome to Love Love Parties!
Some of the things I specialize in are: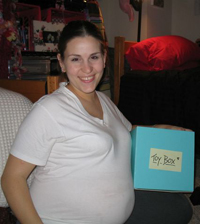 Sensual Products. I LOVE them! Really, who wouldn't? I find this business to be a fun, safe and exciting place in the adult industry. I love showing these lotions, potions and toys to women in my area. I love getting a "Wow!" or "OMG!" from the guests at my parties. I show what I'm proud of and can stand behind. I'm not afraid to share my personal experiences with my customers and party guests. Some of my favorite to show and explain are massage products, mens sleeves and G-Spot toys.
I also love helping other people with their own Sex Toy Party Businesses I have a passion for leading. As a child, I was the one who played "director" when we pretended to make a movie. Over time, I've learned that leading is not just telling people what to do, but telling them how to find ideas for what they want to accomplish. This is best way to build people up. I'm a firm believer in trial and error and learning from experiences. And, of course, staying consistent to get the results you desire. This is what makes success! I offer coaching services, as well as party leads via a Facebook group.
A business aspect I specialize in, as well, is Internet Marketing. I've been using the web since 1994 when "You have mail!" was the best thing you could hear after that horrid dial-up connection noise. Around 2001, I started really using the web for business and as a promotional outlet. I ran and operated a successful toy party lead site – toypartyleads.com and also run directsellingopportunity.com as a means to help others promote their own home businesses. The web is huge and fascinating. From search engine advertising to to social media to free classifieds to mom sites to small local online opportunities – it's all there for the taking.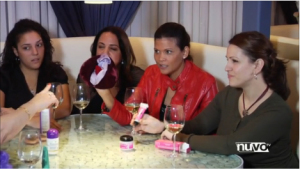 Oh! I also love to Party!!  I was that teenager who threw parties at home when Mom and Dad were away. I hope they don't read this! Now, staying home all week to work on a business I love and partying a few times a week for great money is my dream life.
I live in the NYC metro area and have two daughters who are 11 and 12. I started doing pleasure parties when I was 6 months pregnant with the youngest and the oldest was just 10 months old!  I personally cover a 100 mile radius from NYC to do parties, but have a large network of pleasure consultants that cover Nationwide.
Shoot me a message – Contact Me! I'd love to hear from you and help you book a party and something sexy started!